Gutter Cleaning Services Woking
Gutter cleaning company, All Clean & Clear provide professional commercial and domestic gutter cleaning services in Woking, Surrey
Get a Gutter Cleaning Quote
Gutter Vacuum
Gutter cleaning is an integral part of maintaining your home, and with the new state of the art equipment (the gutter vacuum) is now as safe as ever as it eliminates the need for dangerous ladders and working from highs, as it's all done from the safety of the ground using a large industrial wet & dry vacuum and camera we can see exactly what's lurking in your gutters making sure every last bit of dirt is gone.
I know gutter cleaning is probably at the bottom of your list of things you want to think about. The problem is, many homeowners wait until they notice a problem, until they get their gutters cleaned. This can result in damage to Fascia, Soffit, Roofing, or even begin leaking into your home. Something you NEVER want to happen.
Professional Gutter Cleaning
All Clean & Clear provide a first rate gutter cleaning service to both domestic and commercial properties in Woking and the surrounding areas throughout Surrey. Our staff are friendly and courteous and are trained in all aspects of gutter cleaning.
Get in touch with us today to get a quote for your property by filling out our online contact form or by giving us a call on 01483 618 118.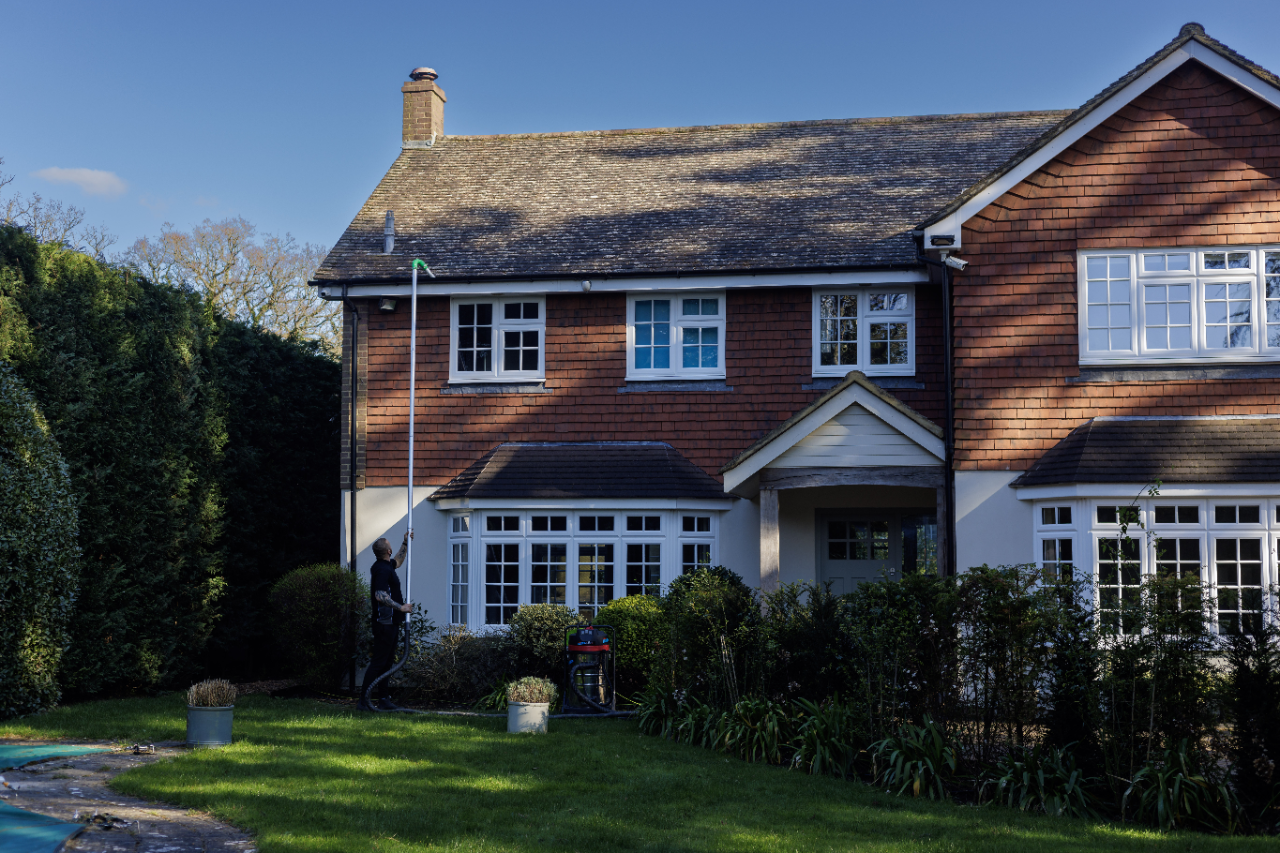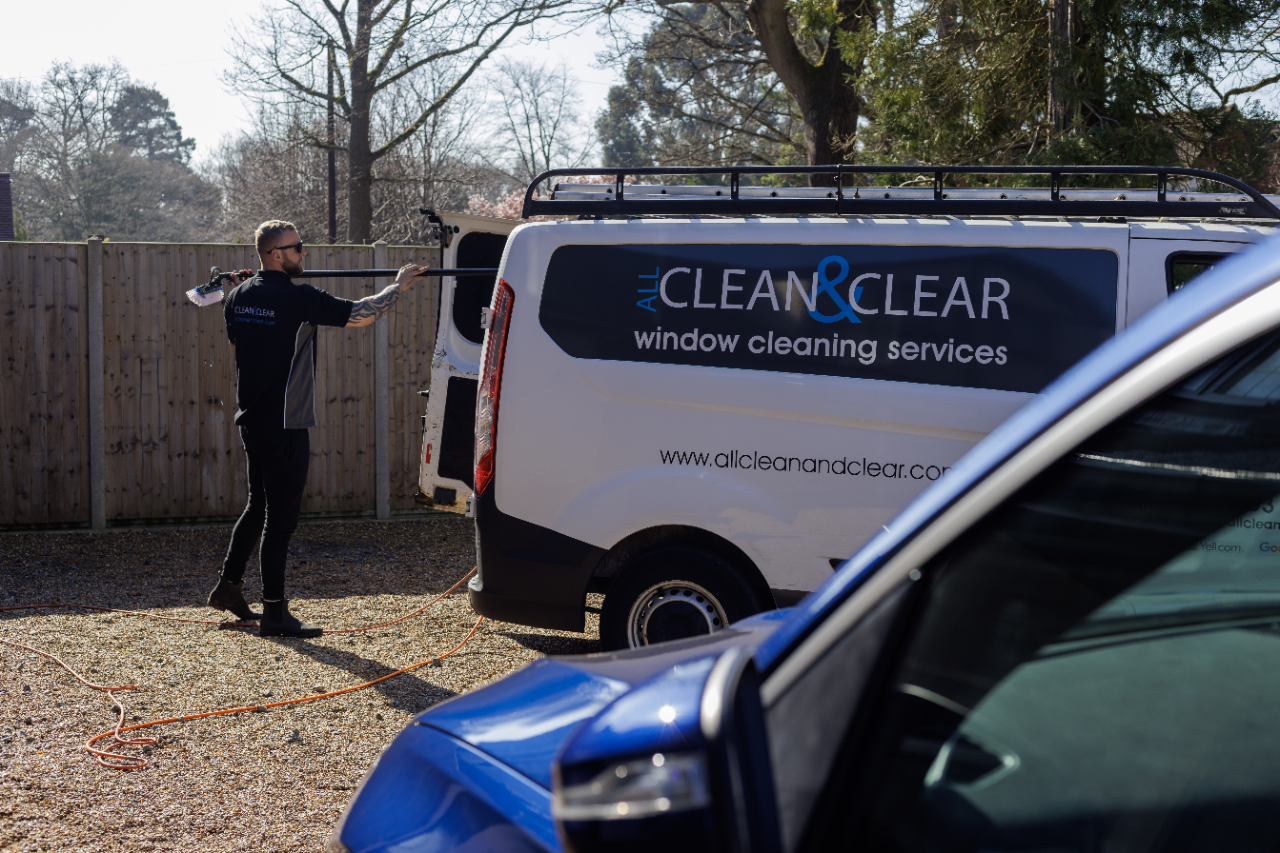 What Services Do We Offer?
All Clean & Clear provide professional commercial and domestic external cleaning services in Woking, Surrey